Not every blog post is an easy ride.  So, buckle up, cuz this one is meant to make you feel the bumps. And despite the high mileage, it's still got the original shocks & struts.
Yesterday I did a virtual CLE for the Lamoille County Bar Association.  Near the end, someone asked what legal ethics issue keeps me up at night worrying for lawyers. I was quick to respond.  Before I share my response:
You can say you don't like it.

You can say I'm too cynical.

You cannot say I didn't warn ya.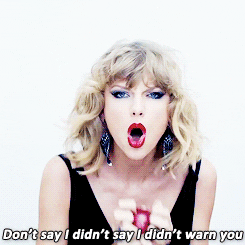 I worry for the lawyers working remotely who are trusting that a trusted employee isn't taking money from trust.  
I've worked in legal ethics almost as long as a first-year law student has been on this earth. Embezzlement is a thing even in the best of times. In my experience, trust account embezzlement is as much an offense of opportunity as it is malice.  That is, when they realize you aren't paying attention, they realize an opportunity.  It often starts simple: "I'll pay this orthodontist bill, put it back once we get the tax refund, and nobody will know the difference." 
That's like me saying I'll stop after one Oreo.
Times aren't good now.  They will get better.  And, when they do, make sure you still have a law license to enjoy them.  Supervise your trust account. Doing so will never go out of Style.
"But Mike, first of all, my staff would never steal. Second of all, if another lawyer's did, how could that possibly impact the lawyer's license?"
The duty to safeguard client funds is non-delegable. And, sometimes, the most trusted employee is a nightmare dressed like a daydream.
If you think I'm exaggerating, I urge you to read this post in the ABA Journal.  When you do, make sure to click on "the board said."  Then, as you are reading the disciplinary decision, keep the ending in mind: the lawyer's license to practice law was suspended for 6 months.  Sure, on appeal, the New Jersey Supreme Court reduced the suspension to 3 months. I guess there's that.  Still, a nasty scar.
When it comes to your trust account, even with your most trusted employees, trust, but verify.  Otherwise, there's a Blank Space on our complaint form, and that's where clients will write your name.
Don't say I didn't warn ya.