In 22 years of reviewing disciplinary complaints and fielding ethics inquiries, there have been many times I've concluded: "surely, I've now seen & heard it all."
So far, I've always concluded wrong.
Yesterday, I read the ABA Journal's post Lawyer who took off pants at security checkpoint fights bid to be ousted from representing clients.  The story was also covered by Law360.
The story involves an attorney who represents a law firm that is being sued for allegedly advising its clients to default on payments owed to a timeshare operator. The attorney is lead counsel for the defense and is appearing pro hac vice.  From here, I will refer to the attorney as "Lead Counsel."
In January, courthouse security asked Lead Counsel to remove his belt before going through a metal detector.  Lead Counsel removed his belt, and his pants too.  As a result, the court ordered Lead Counsel to show cause as to why his pro hac vice status should not be revoked.
Before that issue could be resolved, local defense counsel moved to withdraw for health reasons.  Plaintiffs' lawyers filed an opposition.  Plaintiffs' lawyers don't object to local counsel withdrawing, as long as Lead Counsel's pro hac vice status is revoked.
The opposition, which recites discovery sanctions the court has already imposed against Lead Counsel and his clients, strikes me as noteworthy.  My guess is that it's not often that opposing counsel's discovery sanctions & violations are the second argument made in support of a request to revoke opposing counsel's pro hac vice appearance.  But I suppose that's what happens when the first argument is "you're already considering revoking him for taking his pants off at security."
Lead Counsel filed a reply to the opposition.  Like the opposition, it strikes me as noteworthy.  My guess is that it's not often that an attorney has to include in a pleading the phrase that appears in the first sentence of the first full paragraph on page 2:
"Lead Counsel has duly explained the facts and circumstances that lead to the unfortunate
necessity of removing his belt, together with his trousers . . ."
But I suppose that's what happens when you remove your trousers at courthouse security.
I'd like to say "surely, I've now seen and heard it all."  Alas, experience tells me I'd be wrong.  I'm serious.
And don't call me Shirley.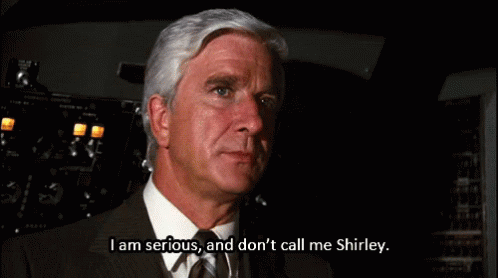 .