Last week, I posted Don't Be This Guy.  It's the story of a lawyer whose profane, abusive and threatening emails to opposing counsel shocked any & all who read them.  As I blogged, the presiding judge ordered the lawyer to appear and show cause why opposing counsel's requests for relief should not be granted.
The show cause hearing was yesterday.  I expected to learn that the lawyer arrived contrite and begged for the court's mercy.
I was wrong.
Several outlets have reported on yesterday's hearing, including Law360 (subscription required), The Recorder (subscription required), the ABA Journal, and The Washington Post.  If you're familiar with the lawyer's emails, the headline in the ABA Journal won't surprise you:
"Judge tells lawyer who sent 'eat a bowl of dicks' emails the profession doesn't need him."
Please read the article.  If I try to recap it here, you simply will not believe me.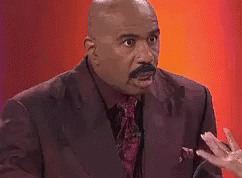 Suffice to say, my original post on this story was entitled Don't Be This Guy.  
I stand by that thought