A few weeks ago, I presented at the VBA's Basic Skills program.  It's a day-long program that focuses on the basics of Vermont practice & procedure and that is designed to provide new attorneys an opportunity to comply with the CLE components of Rules 12 and15 of the Rules of Admission.
My presentation focuses on wellness, civility, and the nuances of Vermont's Rules of Professional Conduct.  On the latter, and to assist the lawyers who are waiving in from other states, I point out instances in which our rules might differ from the rules in other jurisdictions.  True to my Friday form, I do so via the pub quiz method.  Question 3 is relevant to today's blog post.  Here it is:
Question 3
Rule 1.2(d) prohibits a lawyer from assisting or advising a client to
engage in conduct that violates the law. In Vermont, the rule poses issues for lawyers whose clients are involved with a particular industry.
What's the industry?
The answer: cannabis.
Rule 1.2(d) draws no distinction between state and federal law, or between laws that are enforced more vigorously than others.  As such, in 2016, the Vermont Supreme Court adopted Comment [14] to Rule 1.2:
"[14] With respect to paragraph (d), a lawyer may counsel and assist a client regarding the validity, scope and meaning of Title 18, chapters 84, 84A, and 86 of the Vermont Statutes Annotated, and may assist a client in conduct that the lawyer reasonably believes is permitted by these statutes and the rules, regulations, orders, and other state and local provisions implementing the statutes.  In these circumstances, the lawyer shall also advise the client regarding the potential consequences of the client's conduct under related federal law and policy."
I've presented entire seminars on the legal ethics issues that arise when representing clients involved in the cannabis industry.  Sometimes new lawyers, as well as experienced lawyers who are not involved with the industry, chuckle at the notion that CLE is required or available on "smoking weed."  Umm, it's neither that simple nor a laughing matter.
As I point out: let's say you represent a client who wants to apply for a zoning permit to open a cannabis-related business that is legal under Vermont law.  By assisting the client to apply for the permit are you assisting the client to violate federal law?
Hence Comment 14.
Last June, I posted Cannabis Competence.  My main point was that, as with any client, a lawyer owes a duty of competent representation to clients involved with the cannabis industry.  Near the end, I wrote:
"Finally, I'd argue that competent representation includes thorough advice on money.  As Vermont Biz points out, for businesses that are otherwise legal under state law, federal law can create hurdles to financing.
Then, once financed, there's the issue of what to do with the revenue.  At the end of May, Governing posted Despite State Support, Marijuana Banking Bill May Sink Again in Congress.  To me, the post highlights the need for attorneys – whether representing businesses or banks – to have a firm grasp of banking laws and regulations insofar as they relate to the cannabis industry."
Today, I have an update on the banking bill.
Thomas Wilkinson is a lawyer at Cozen O'Connor and a regular member of this blog's #fiveforfriday Honor Roll.  We're connected on LinkedIn.  Today, Tom shared via LinkedIn a blog authored by an associate at his firm: Cannabis and CBD Companies One Step Closer to Federally Legal Banking Services.  It's an excellent update on the status of the Secure and Fair Enforcement (SAFE) Banking Act of 2019.  And, therefore, relevant to the duty of competence owed to cannabis clients.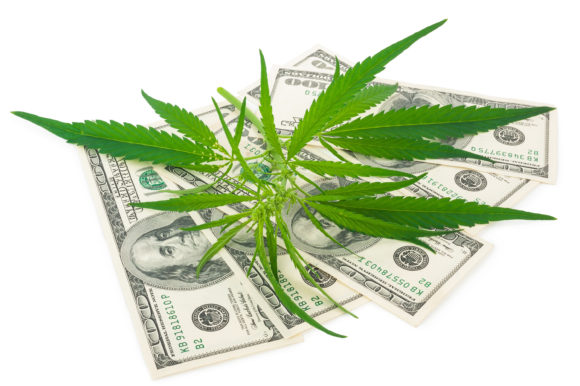 Related Posts: