Today is International Be Kind to Lawyers Day.
I've done some research on the day's origins.  Meaning, I read this and this.  While  each suggests we might debate the motivation behind the creation, #bekindtolawyersday is legit trending on social media.  So, it must be a real day.
Who is most likely to deal with a lawyer today?  Other lawyers.  Thus, to borrow a quote from JFK, here's my request of my lawyer-readers:
Ask not who will be kind to you today.  Ask to whom you will be kind.
I've often mentioned that the Rules of Professional Conduct don't require lawyers to be nice.
Still, why not try?
Indeed, as I mentioned here, I recently did a CLE on attorney wellness that segued into a discussion on whether a lack of civility within the profession contributes to the profession's lack of wellness.
The VBA has adopted Guidelines for Professional Courtesy.  The last is my favorite:
"Effective advocacy does not require antagonistic or obnoxious behavior. Lawyers should adhere to the higher standard of conduct which judges, fellow attorneys, clients, and the public may rightfully expect."
Today you will have many chances to be kind to another lawyer.
Take advantage of them all.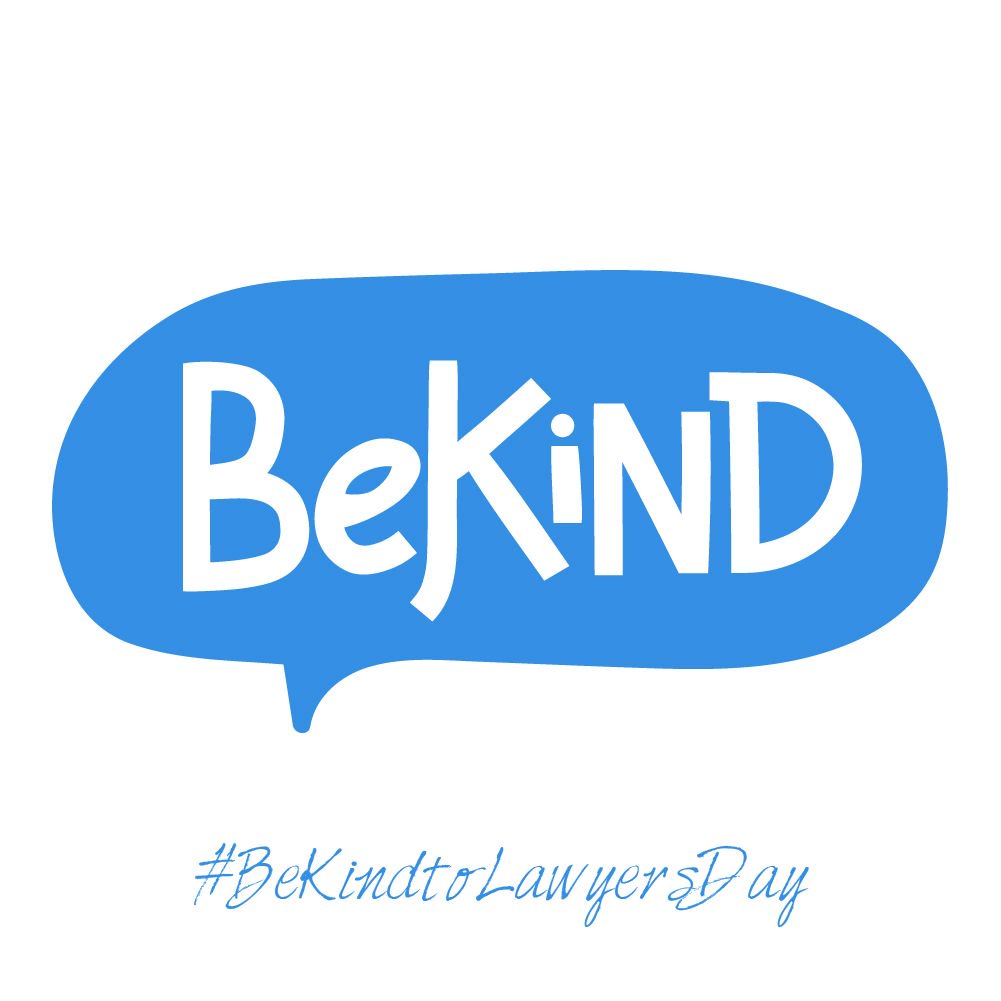 (thank you @StateBarofGA for the image)
Related posts: