Welcome to Friday!
Last week's post drained the creative juices and "134" isn't replenishing them.  So, I'm tempted to pull a Costanza and disband the quiz.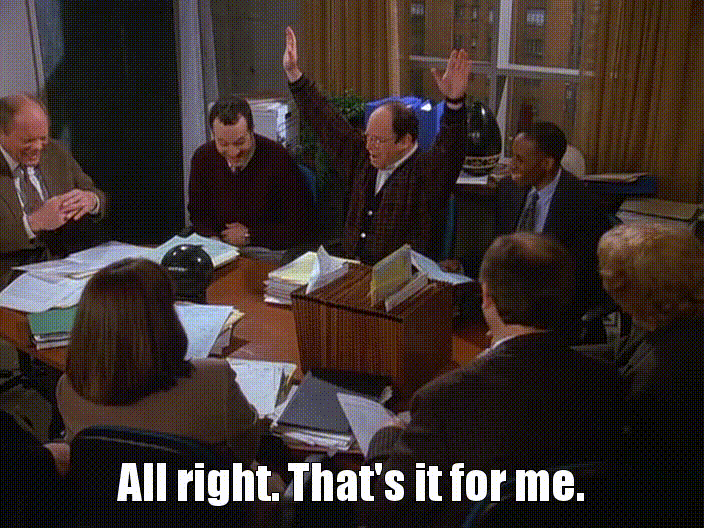 Yet, I trudge on.
With not much springing to mind as fodder for this week's opening, I turned to the date & decided to look for inspiration in the events of October 12s past.
Inspiration I found!  How I've never heard of Joshua Abraham Norton until today is a scathing indictment of public high schools, public universities, and society at large.
Background, roundabout 1853, Norton lived in San Francisco. He had a lot of money and wanted more. At the time, rice was in short supply & high demand.  As such, prices skyrocketed.
Norton learned that a ship was due to arrive with 200,000 pounds of Peruvian rice.  Hoping to corner the market, Norton bought the entire load.
Unfortunately for him, a bunch of other ships full of rice arrived shortly thereafter.  The replenished supply not only drove down the price of rice, it drove Norton into financial ruin.
Fear not.  A little financial ruin didn't keep Norton down.
After wrangling over the doomed rice deal all the way to the California Supreme Court, Norton got his groove back.  Bankruptcy was but his first declaration.  To wit, in September 1859:
"At the peremtory request of a large majority of the citizens of these United States, I, Joshua Norton, formerly of Algoa Bay, Cape of Good Hope, and now for the past nine years and ten months of San Francisco, California, declare and proclaim myself Emperor of these U.S., and in virtue of the authority thereby in me vested, do hereby order and direct the representatives of the different States of the Union to assemble in the Musical Hall of this city on the 1st day of February next, then and there to make such alterations in the existing laws of the Union as may ameliorate the evils under which the country is laboring, and thereby cause confidence to exist, both at home and abroad, in our stability and integrity."
That's right – he declared himself Emperor of the United States.
Then, on October 12, 1859, in one of his first acts as Emperor, Norton proclaimed:
"

It is represented to us that the universal suffrage, as now existing through the Union, is abused; that fraud and corruption prevent a fair and proper expression of the public voice; that open violation of the laws are constantly occurring, caused by mobs, parties, factions and undue influence of political sects; that the citizen has not that protection of person and property which he is entitled to by paying his pro rata of the expense of Government–in consequence of which, WE do hereby abolish Congress, and it is therefore abolished; and WE order and desire the representatives of all parties interested to appear at the Musical Hall of this city on the first of February next, and then and there take the most effective steps to remedy the evil complained of."
That's right.  He abolished Congress!  Clearly a visionary. Anyhow, from thereon, Emperor Norton reigned as one of San Francisco's more colorful characters.
My favorite Emperor Norton story is this 1872 proclamation:
"Whoever after due and proper warning shall be heard to utter the abominable word 'Frisco,' which has no linguistic or other warrant, shall be deemed guilty of a High Misdemeanor, and shall pay into the Imperial Treasury as penalty the sum of twenty-five dollars."
Why my favorite? Because I was born & raised in South Burlington. For many years, I coached at South Burlington High School.  I still live in SB.
I do not, and never have, lived in "SoBu." Stop calling it that!
I am beyond tempted to substitute "SoBu" for "Frisco" and issue the proclamation anew.
For more on Emperor Norton, check out these posts from History.Com, SFist, and The San Francisco Chronicle. And, if you're ever on the Bay Bridge or taking BART thru the tunnel that connects San Franscisco to Oakland, remember who proclaimed each should happen.
I don't like failing to connect the week's number to the story that leads into the quiz.  But, today I don't mind.  Had "134" inspired something, I'd never have researched "today in history" and, more importantly, I'd never have learned of Emperor Norton.
Onto the quiz!
Rules
None.  Open book, open search engine, text/phone/email-a-friend.
Exception – but one that is loosely enforced – #5 ("loosely" = "aspirational")
Unless stated otherwise, the Vermont Rules of Professional Conduct apply
Team entries welcome, creative team names even more welcome.
E-mail answers to michael.kennedy@

vermont.gov

I'll post the answers & Honor Roll on Monday
Please don't use the "comment" feature to post your answers
Please consider sharing the quiz with friends & colleagues
Please consider sharing the quiz on social media.  Hashtag it – #fiveforfriday
Question 1
What is this the definition of?
an agreement by a person to a proposed course of conduct after the lawyer has communicated adequate information and explanation about the material risks of and reasonably available alternatives to the proposed course of conduct.
Question 2
By rule, of the following, which must a financial institution  agree to do what in order to be approved as a depository for pooled interest-bearing trust accounts?
A.  block ACH transfers to and from such accounts.
B.  notify disciplinary counsel whenever such accounts are overdrawn.
C.  not issue debit cards that are tied to such accounts
D.  All of the above.
Question 3
Lawyer represents Organization.   Can Lawyer also represent one of Organization's directors?
A. Yes, subject to Rule 1.7, which is the rule on conflicts.
B. No, the rules prohibit dual representation of organization and its directors/officers/constituents.
Question 4
Some might argue that "paltering" violates the rule(s) on:
A.   honesty
B.   conflicts
C.   safekeeping client property
D.  competence & diligence
Question 5
The ABA recently updated its list of the 25 Greatest Legal Movies of All-Time.  Two of the Top 3 are set in the same state.
What state?
email answers to: michael.kennedy@vermont.gov