Welcome to #117!
So, 117 was supposed to be last week.  Instead, there was no quiz because I finally took my own advice and took a few days off.  I headed to Jacksonville, where I had it going up down just south of the Florida-Georgia Line.  This week, I'm back.  Holding it down here in BFE.
Ironic that my break coincided with 117.  First, Rule 1.17 governs the sale of a law practice.  I don't own a law practice, but my time in Florida left me dreaming about cashing things in and heading south.
More importantly, I was in Florida to visit my cousin Michelle.  Michelle grew up in Milton. Her mom and my mom are sisters.  Michelle is married to Paul Tesori.  Paul is a caddy on the PGA Tour.  They live in Ponte Vedra with their unbelievably fun & fantastic son, Isaiah.  My man Zaiah is 4.
Isaiah was born with an extra chromosome.  So, to paraphrase a bumper sticker on Michelle & Paul's car, I'm proud to say that "my cousin's kid has more chromosomes than your cousin's kid!"
When Isaiah was born, Michelle & Paul had been running the Tesori Family Foundation for years.  Isaiah's extra special extra chromosome led them to expand TFF's work to include programming for children with special needs. One of those programs is the All-Star Kids Clinic.
Last week's PGA Tournament was The Players Championship.  The tournament, one of the crown jewels in the sport, takes place at TPC-Sawgrass, a course just a few miles from Michelle & Paul's house.  Every year, through their foundation, Michelle & Paul host an All-Star Kids Clinic in connection with The Players.  This year, they invited me to help out at the clinic.  I jumped at the opportunity.  You can read about this year's clinic here.
I could go on & on about Michelle and Paul.  I've blogged on the importance of winning your 3 feet of influence.  That's what Michelle & Paul do.  Every.  Single. Day.  Through their faith, their love, and their relentlessly positive approach to life, they are making a difference – one person, one day at a time.  I cannot overstate how much I valued the all-too-brief amount of time I got to spend with them, Isaiah, and the wonderful group of friends they introduced me to.  They inspired me, recharged me, and reminded me how important it is to make time for what matters.
Oh, and Paul's week on the course? I forgot to mention: he caddies for Webb Simpson.  Webb won the tournament.  Paul more than satisfies the golf equivalent of Rule 1.1's duty of competence!!! If you're interested, you can read about how much the win meant to Paul and Michelle here.
What's this got to do with 117?  Not much. It's more "17."  You see, TPC-Sawgrass is home to one of the most famous holes in golf: the iconic 17th and its island green.  Here's a photo from the course's website.  The tee is top-middle.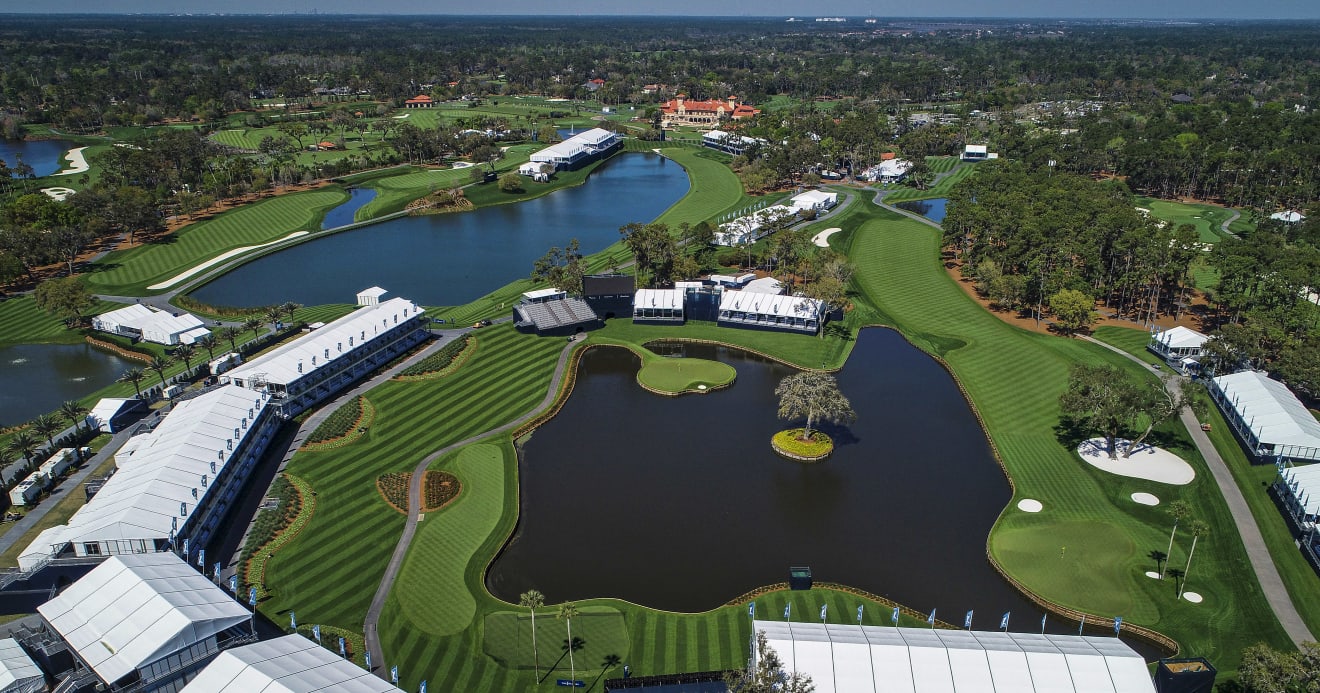 Here's a picture I took from the tee.  Imagine that with all the marbles on the line.
ps: those of you who follow me on social media know I'm a big fan of #raisedVT (KP rocks!)  Michelle might be doing great things in Florida now, but she's #raisedVT.  Interestingly, I learned this week that Keely Levins works for Golf Digest. Keely is also #raisedVT.  She grew up in Rutland where her dad, Jim Levins, practices law.
Onto the quiz!
Rules
None.  Open book, open search engine, text/phone/email-a-friend.
Even question 5!
Unless stated otherwise, the Vermont Rules of Professional Conduct apply
Team entries welcome, creative team names even more welcome.
E-mail answers to michael.kennedy@

vermont.gov

I'll post the answers & Honor Roll on Monday
Please don't use the "comment" feature to post your answers
Please consider sharing the quiz with friends & colleagues
Please consider sharing the quiz on social media.  Hashtag it – #fiveforfriday
Question 1
What type of conflict is less likely to be imputed to other lawyers in the same firm as the conflicted lawyer?
A.  a conflict between a former client & current client
B.  a conflict between current clients
C.  a conflict arising from a personal interest of the disqualified lawyer
D.  Trick question.  In VT, all conflicts are imputed to others in the same firm.
Question 2
How long are Vermont lawyers required to keep trust account records?
A.   6 years from the termination of a representation.
B.   7 years from the termination of a representation.
C.   a reasonable period of time following the termination of a representation.
D.  the rules are silent,
Question 3
Lawyer called me with an inquiry. I listened, then said:  "generally, your duty is to raise all non-frivolous defenses in a motion to quash.  If the court enforces the subpoena, the rule permits you to comply."
It's most likely that Lawyer and I discussed:
A.  Rule 1.6 (confidential information relating to the representation of a client)
B.  Rule 1.9 (former client conflicts)
C.  Rule 4.4 (respect for the rights of a third person)
D.  Rule 7.1 (communications concerning a lawyer's services)
Question 4
Tech competence.  My position is that, for many lawyers, Rule 1.1's duty of competence includes a duty to understand when and how to advise/request that clients/opposing parties preserve ______.
A.   ESI
B.   CBD
C.   DUI
D.  ACH
Question 5
Elihu Smails was a lawyer who became a judge.  After the way Judge Smails treated Danny Noonan, no way anybody would ever want to carry the Judge's clubs for 18 holes!
Name the movie in which Judge Smails didn't exactly cloak himself in behavior that tends to cast the legal profession in a positive light.